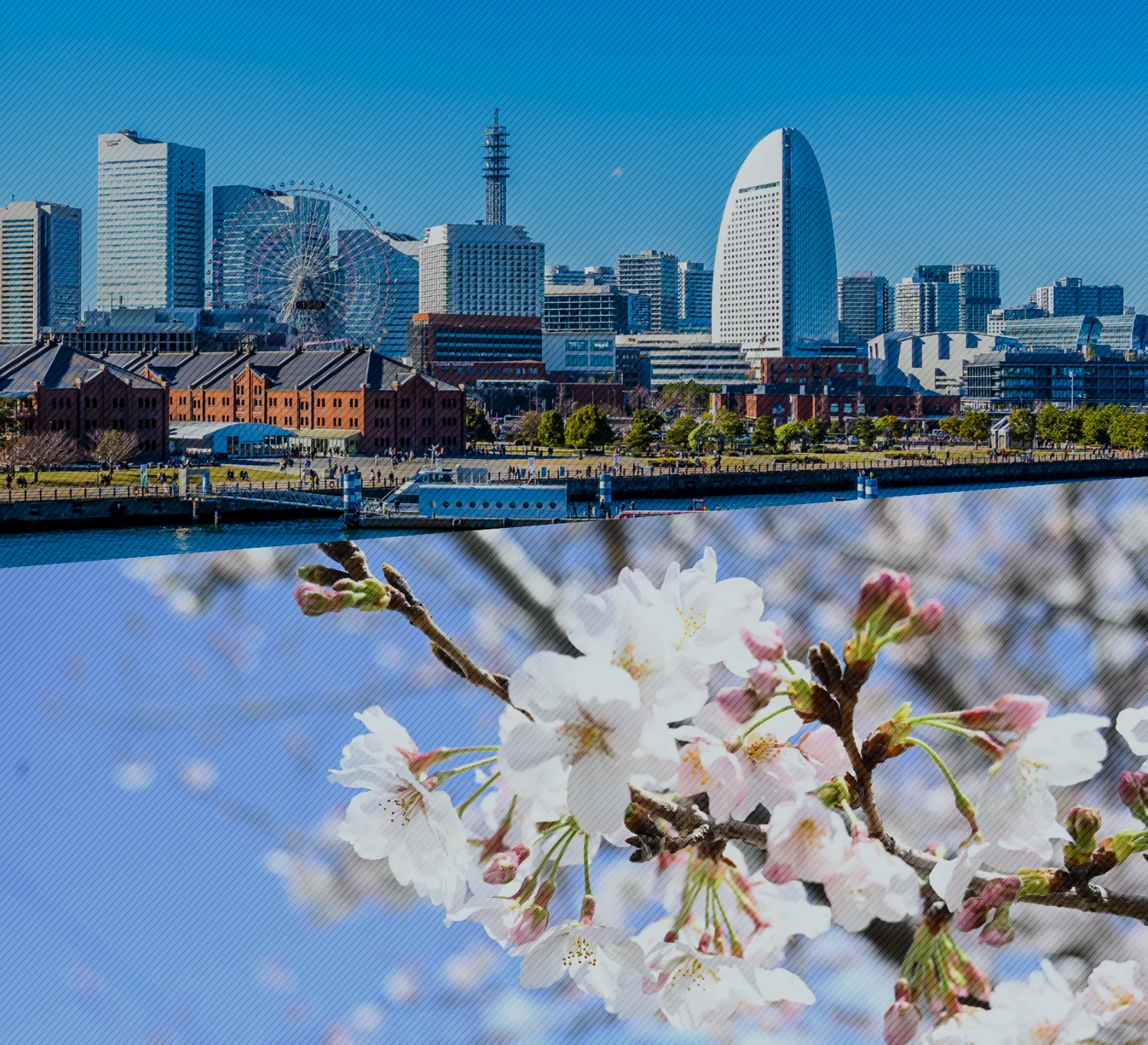 THINGS TO DO
Lunches
The closest restaurants to the Pacifico Yokohama North venue for a quick and cheap lunch are located a 2-3 min walk away on the 3F of the OK Minatomirai store. The 2F of the same building is a very large grocery store which also sells take out lunch boxes, pizzas etc. and would also be the closest large beer/liquor shop near the venue.
Within a 10 min. walk between the venue and the Sakuragicho Station area there are also four major shopping complexes which hold hundreds of restaurants. Typically lunches are available for between 800-1,200 JPY.

Queen's Square – restaurant floor B1F and food court 1F
MARK-IS – grocery store B1F, restaurant floor and food court 4F
Landmark Plaza – grocery store 1F and restaurants 1F
Collette Mare – grocery store B1F and restaurant floors 6F/7F in front of Sakuragicho Station.

The Minatomirai 21 site also provides hints on a variety of types of meals available within walking distance of the venue.
Cherry Blossoms
Cherry blossoms are expected to be in full bloom during the IETF 116 week. The Yokohama Visitors' Guide offers a great feature on the Top 10 Best Sakura Viewing Spots in Yokohama including "Sakura-dori" a 500 meter arch of blossoms streching from the Pacifico Yokohama Conference Center past Landmark Tower to Sakuragicho Station.
Kishamichi Promenade – source – Yokohama Visitors' Guide