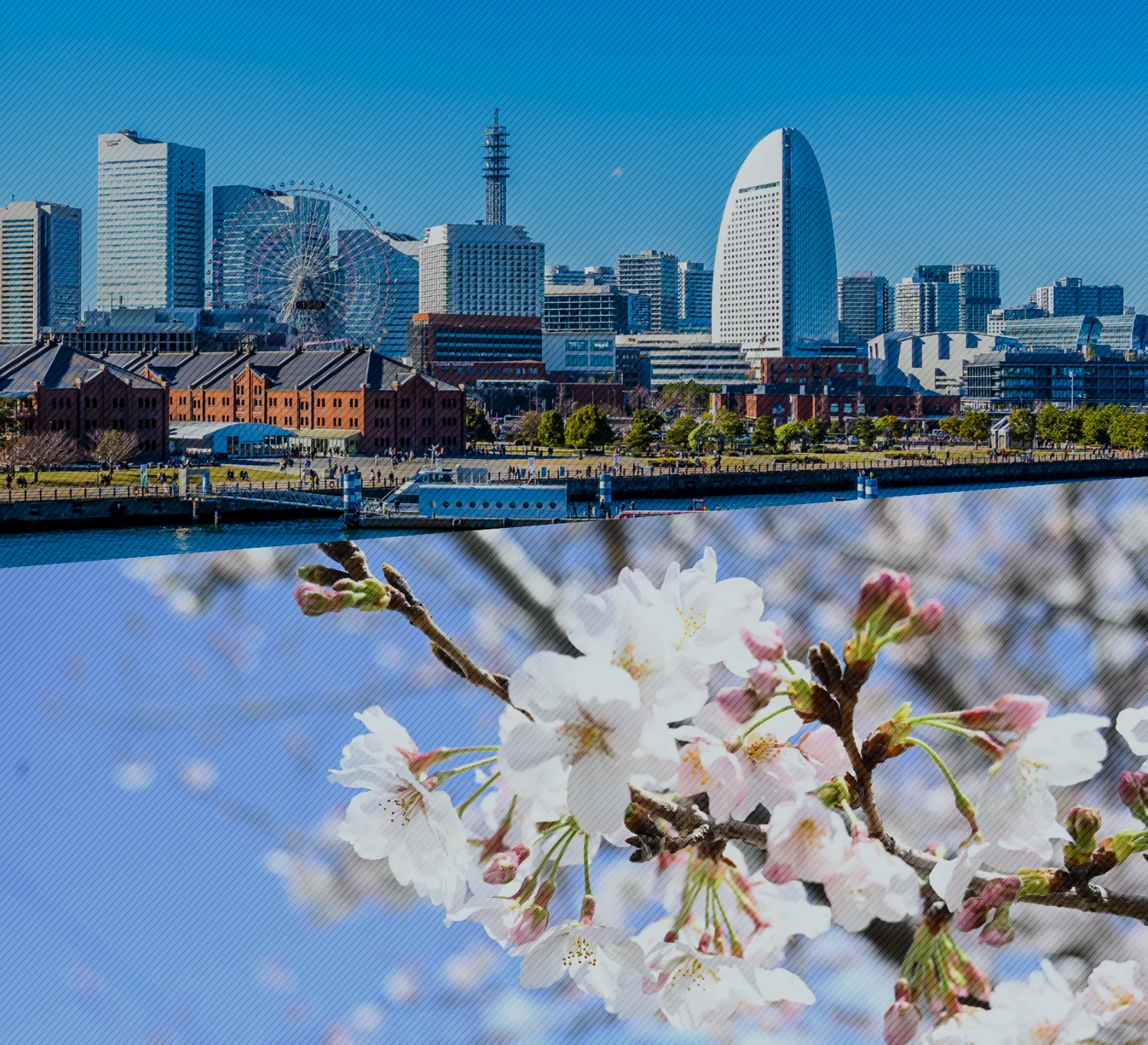 HOST EQUIPMENT DEMOS
The WIDE Project and a number of host group sponsor organizations will demo equipment and services related to IETF technologies as part of the Sunday 26 March IETF Reception to be held at the Pacifico Yokohama North venue from 17:00-20:00.

The WIDE project is a research consortium, and the host of IETF 116. Many researchers belonging to companies and universities participate in research related to the Internet field and its operation.

In this booth, we will introduce ARENA-PAC (Arterial Research and Educational Network in the Asia Pacific), the broadband backbone of the research and educational network operated by the WIDE Project, as well as the APOnet, a consortium of twelve leading-edge research and education networks in North America, East Asia, Southeast Asia, and Oceania.

We will also introduce the educational content led by members of WIDE Project. The APIE (Asia Pacific Internet Engineer) program, which aims to foster Internet engineers who will support the next generation, and the educational content related to Quantum computing and Quantum communication will be displayed.

IIJ (AS2497) was established in 1992 as Japan's first ISP and celebrated its 30th anniversary this year. IIJ has contributed to Internet growth with IETF communities as the relied commercial ISP in Japan.

We will introduce the transition map of our backbone over the past 30 years and the "eco-patch," the ultra-fine diameter cable that supports Internet connectivity. The IIJ Research Laboratory, which contributes to developing the next-generation Internet through research and development, will demonstrate "The Internet Health Report" https://ihr.iijlab.net/.

We will be demonstrating ultra-low latency live streaming using WebRTC. Our live streaming platform can deliver video and audio with less than 1 second latency to over 10,000 viewers. We will also demonstrate ingestion using WebRTC-HTTP ingestion protocol (WHIP).

We will introduce CE router with IPv6 transition technologies, UPnP IGDv2, Wi-Fi 6E and 10GbE. ISPs need IPv6 transition technologies such as DS-Lite, MAP-E, 464XLAT. UPnP IGDv2 provides IPv6 firewall control for P2P communication. Wi-Fi 6E and 10GbE increase the performance significantly.

Cisco and the Wireless Broadband Alliance (WBA) will demonstrate Wi-Fi OpenRoaming.

  Similar to the seamless user's experience when roaming between different cellular networks, OpenRoaming allows Wi-Fi users to automatically and securely be onboarded to enabled Wi-Fi networks, leveraging users' established identity with trusted providers such as cloud IDs, operators, enterprises, etc.

  OpenRoaming leverages technologies developed in the IETF, IEEE802 and Wi-Fi Alliance (WFA), such as RADIUS/RADSEC/PKI (RFCs 2865, 3579, 5280, 6614…), IEEE 802.1X, 802.11, and WFA WPA2/WPA3.

  OpenRoaming is being discussed as a solution to some of the use cases considered by the IETF MADINAS WG.

The BroadBand Tower is an carrier-neutral datacenter. We can provide the optimal combination of various network services without limitation of specific carriers or providers. dc.connect NeX (dc.connect Network eXchange) is one of our datacenter services. This utilizes our closed network to provide a flexible connection between data centers by using modern fabric.This service provides 1:1 virtual circuit by VPWS in EVPN/MPLS and 1:N virtual networks using EVPN/MPLS. These technologies can utilize to connect your each racks, network services, and cloud providers. Technically, this service is mainly based on following RFC. * RFC 7432: BGP MPLS-Based Ethernet VPN * RFC 8663: MPLS Segment Routing over IP * RFC 8214: Virtual Private Wire Service Support in Ethernet VPN Thanks to the IETF BGP Enabled ServiceS (bess). These activities facilitate the delivery of more flexible and manageable virtual networking to worldwide opereators not just us.

Fujitsu, Keio Research Institute at SFC and Ben-Gurion University will demonstrate Trustable Internet and Trust-Enhanced Networking. These bring "trust" on top of the Internet. Demos will show 1. prevention of disinformation on the Internet by verification of the authenticity of data on the Internet, 2. reduction of geopolitical risks by reliable verification of the geolocation of data sources via networks.

As the registry of .jp and a DNS expert, JPRS has delivered DNS-related technical information and security notification to the JP Registrars and the Internet community in Japan in Japanese (our local language). JPRS will exhibit technical information about verification/authentication methods using DNS to the participants in Japanese and English.

JPRS has also played various roles for supporting Internet-related education. JPRS will demonstrate "Ponta's Internet Classroom [*1]", a brand-new website launched in May 2022. The website is linked to the content of its manga booklet "Ponta's Great Adventure in the Network [*2]", to learn the structure and mechanism of the Internet.

[*1] The website is in Japanese, but will demonstrate in English.
[*2] The manga booklet is in Japanese, but English and Traditional Chinese edition are available on JPRS website.

We will introduce Fortinet the company and a description and indication of RFCs implemented in our products, etc.

SoftBank will exhibit a demonstration of a 5G network with Multi-access Edge Computing (MEC) and network slicing on Segment Routing IPv6 (SRv6) Mobile User Plane (MUP), proving the operational ease of delivering network slicing, enabled by Flex-Algo, to the MEC when SRv6 MUP is used as a plugin to the 5G network. This demonstration is a collaborative effort with Arrcus and Elisa Polystar.

Extreme Fabric Connect (IEEE 802.1aq, IETF RFC6329 SPB) enables customers to deploy a unified solution that seamlessly connects their data center, campus, and branch locations, that simplifies standard network operations via automation, while securing the network from internal and external breaches. The power of Extreme's native Fabric services can be extended beyond the traditional data center or campus location to branch sites connected by a WAN. In doing so, a unified operational model can be leveraged end-to-end, providing the same automation and security benefits to your remote sites as in your central locations.

How Extreme Fabric Extends to Your Distributed Locations Fabric Extend supports the extension of native Extreme Fabric services to a remote location over public or private IP WAN services using VXLAN tunnels. Alternatively, it can use IPSec encrypted tunnels to traverse public networks, like the Internet, for primary or backup WAN services. In addition to interconnecting branch or remote sites back to the main campus and data center, Fabric Extend can also be used for data center interconnect or to connect Extreme Fabric islands over an IP infrastructure.

As part of the Extreme Fabric Connect solution, Fabric Extend in combination with ExtremeCloud SD-WAN unifies and efficiently manages branch sites. Fabric Extend can also be used for data center interconnect or to connect Extreme Fabric islands over an IP infrastructure. And ExtremeCloud SD-WAN assures superior application performance, while reducing IT overhead and minimizing visits to remote sites.