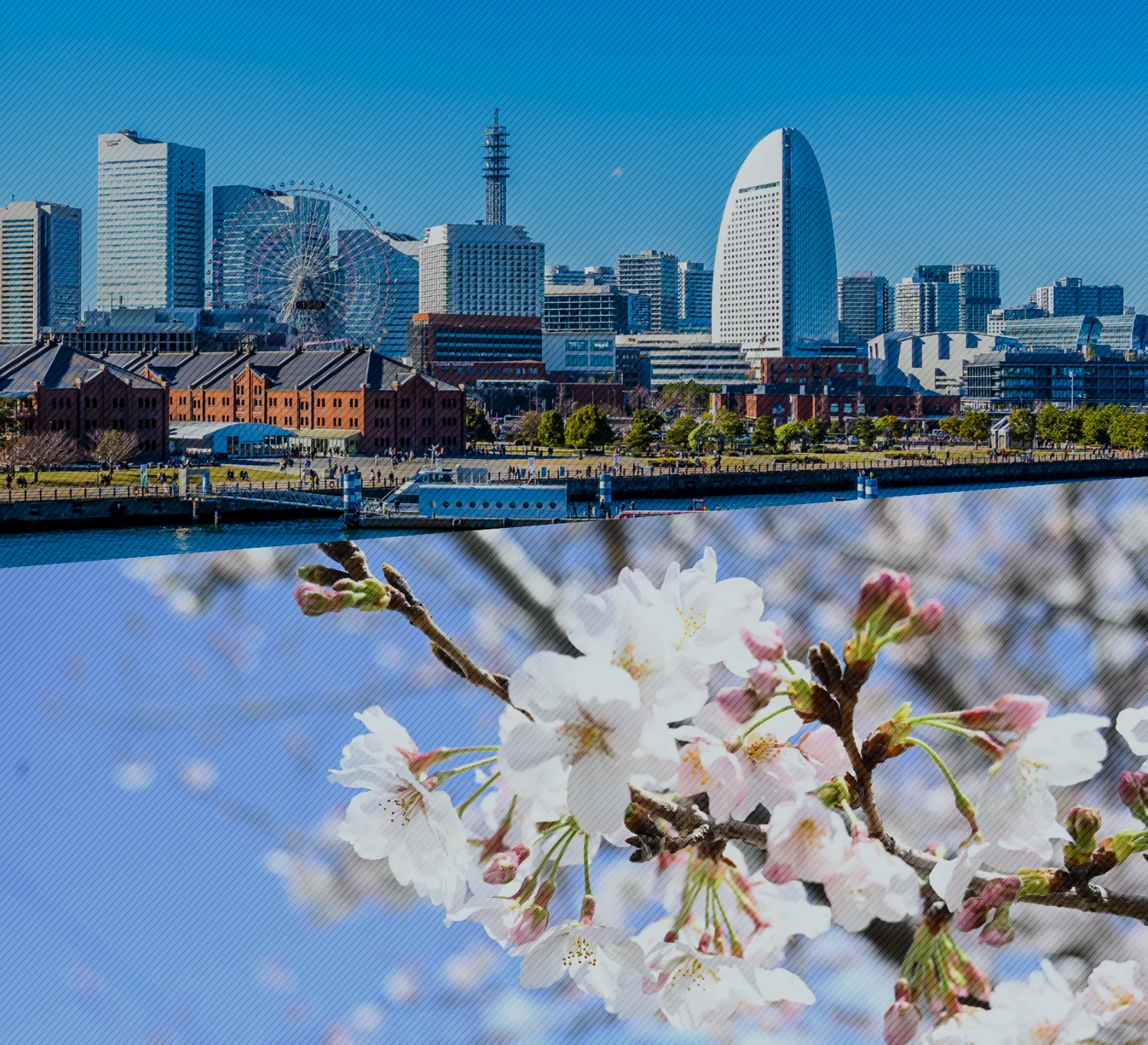 SOCIAL EVENT
IETF 116 Social Event
The IETF 116 Social will be held on the evening of Thursday, March 30 at Osanbashi Pier.
IETF 116 Social Event
Date and Time: Thursday 30 March | 19:00-21:30
Venue: Osanbashi Hall
Tickets: SOLD OUT
Transportation to the Social Venue
Buses will be provided running between Pacifico Yokohama and Osanbashi Pier throughout the evening. Buses will leave from and return to the Pacifico Yokohama National Convention Hall (not Pacifico North!) on the following schedule:

Pacifico Yokohama Conference Center to Osanbashi Hall
departing regularly between 18:30 and 19:30
Osanbashi Hall to Pacifico Yokohama Conference Center
departing at 19:30 | 20:00 | 20:30 | 21:00 | 21:30

Osanbashi can also be reached on foot – a 20 min. walk along the oceanfront passing through several cherry blossom viewing points on the way.
National Convention Hall Pickup Point
Kaoru Watanabe
Composer and musician Kaoru Watanabe will perform excerpts of his multi-media solo show, INCENSE, as part of the Social Event.
"Fluid State" ©Alyson Shotz, 2011. Digital animation: Todd Akita
Musical composition and Performance: Kaoru Watanabe

Using various Japanese flutes and percussion, along with live looping and sampling technology, Watanabe's music examines the modern world through the sounds of Japanese traditional music.

He is renowned for his ability to collaborate with a diverse array of visionary international artists, including Yo-Yo Ma, Mikhail Baryshnikov, Bando Tamasaburo, Jason Moran, the Sydney Symphony Orchestra, and Laurie Anderson. He is an advisor, composer, and featured musician on the Oscar-nominated score of Wes Anderson's film Isle of Dogs and a guest artist on the Silkroad's Grammy Award-winning album Sing Me Home. He was the first American performing member and artistic director of the iconic taiko performing arts ensemble Kodo.

In addition to his stage performance, Kaoru will conduct a hands-on workshop within the venue – introducing attendees to a range of traditional Japanese percussion and flutes
Floor Map
Yokohama Beer and Kanagawa Sake
The local host has teamed with Yokohama Beer and Kanagawa Prefecture's 13 sake breweries to provide attendees with a local taste. Yokohama Beer served at the Social will be bottled with a commemorative IETF 116 label.
Yokohama Beer – Yokohama Lager

Yokohama Beer – American Pale Ale
Kanagawa Prefecture Sake Breweries
"Kaitenzushi" (回転寿司)
Experience "Kaitenzushi", conveyor belt sushi, winding through the venue. The conveyor belt carries plates of sushi featuring seasonal ingredients in addition to standard items like maguro (tuna), shrimp, salmon and squid.
"Kaitenzushi" – sushi conveyer belt
"Ikebana" (生け花)Flower Arrangement Performance
Enjoy a stage performance by the ikebana artist Eiko Sasaoka, combining seasonal cherry blossoms and the traditional art of flower arrangement.
Flower arrangement performance
Japanese Calligraphy (書道) Giveaway Corner
Are you familiar with 書道 "shodo" or Japanese calligraphy, in which characters are written using a brush as a tool? In this corner, a calligrapher will write your name or a phrase of your choice in front of you and present it to you as a gift. Please take home a piece of Japanese calligraphy as a souvenir!

Calligrapher Yuma Oki
Calligrapher Yuma Oki
Yuma Oki's talent for calligraphy was discovered by his high school calligraphy teacher. While playing soccer and playing in a band, he studied under his teacher to improve his calligraphy. He won a special prize at the All Japan Student Calligraphy Exhibition and wakened to the joy of calligraphy.
His dynamic style of calligraphy makes an impression at first sight. He has produced many works on request, including store signboards and logos for confectioneries. His works can be seen in many places.
Currently, he works for Internet Initiative Japan, Inc. (IIJ /AS2497) at its Hiroshima Office, where he proposes Internet and IT system solutions to clients.
In addition to this, he continues his activities as a calligrapher.
Osanbashi (大さん橋) Pier
Since the opening of the Port of Yokohama, Osanbashi Pier has a history of more than 130 years as the gateway to the city. The current terminal building, completed in 2002, is now one of the leading international cruise ship terminals in Japan and a tourist attraction in Yokohama visited by more than three million people annually.
Gateway to the Port of Yokohama

Cruise ship docked at the pier
The rooptop park offers a 360 degree view of bay area attractions such as the Red Brick Warehouse, the Bay Bridge, and Yamashita Park. On a clear evening, the rooftop is a favourite spot for both a view of the sun setting over Mt. Fuji and the evening skyline lights of the Minatomirai area.
Twilight from the rooftop deck

Minatomirai skyline from the pier rooftop